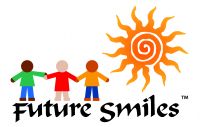 August 1, 2019
FOR IMMEDIATE RELEASE
Future Smiles Names Dan Edwards Board President Future Smiles, a nonprofit preventive and restorative dental health program serving Southern Nevada schools, named dental IT businessman Dan Edwards president of its board of directors.
Edwards is founder and CEO of Pact-One Solutions, a managed information technology company serving dental professionals in Las Vegas, San Francisco, San Diego and Los Angeles. Pact-One, started in 2003, manages network setup, technological integration, data backup, and recovery and mitigates security risks so dentists can focus on patients.
"Dan brings a wealth of dental expertise and technology industry knowledge to the Future Smiles Board of Directors," said Terri Chandler, founder and executive director for Future Smiles. "We're grateful to have him on our team and greatly benefit from his unique talents."
Edwards has long served dental practices; they've been his focus since he transitioned to information technology after an 11-year career managing paint stores.
"We understand how dental practices operate and are managed," he said. "All we do is eat, drink, and breathe dental."
On Pact-One's website, Edwards lists Future Smiles and TeamSmile as his favorite charities. TeamSmile, a nonprofit based in North Kansas City, Missouri, connects children's service groups, dental professionals, professional sports organizations and their athletes to provide dental services to underserved children. In Las Vegas, Team Smile has worked with the National Hockey League's Vegas Golden Knights, Minor League Baseball's Las Vegas Aviators and the Las Vegas PGA Tour stop, Shriner's Hospital for Children Open.
Edwards has been supporting Future Smiles since 2014 and a board member since 2018. Since its founding in 2009, Future Smiles has provided dental services at low or no cost to more than 100,000 at-risk youth in Nevada. All school district students are offered program services even if they lack insurance.
As Future Smiles' board president, Edwards said he'll work to increase funding programs and control expenses so more money can flow to treating more children.
About Future Smiles
The mission of Future Smiles is to increase access to dental health care for underserved populations. Founded in 2009, Future Smiles is Southern Nevada's largest school-based preventive and restorative dental health program directly serving more than 6,000 students annually. Its goal is to improve overall health, which includes oral health, by eliminating health care barriers ending dental pain and suffering for Southern Nevada's youth. To learn more about Future Smiles, visit www.futuresmiles.net.
For media inquiries, please contact Susan Somers, managing member, FM Marketing LLC, 702- 249-9900 or susan@fmmpr.com